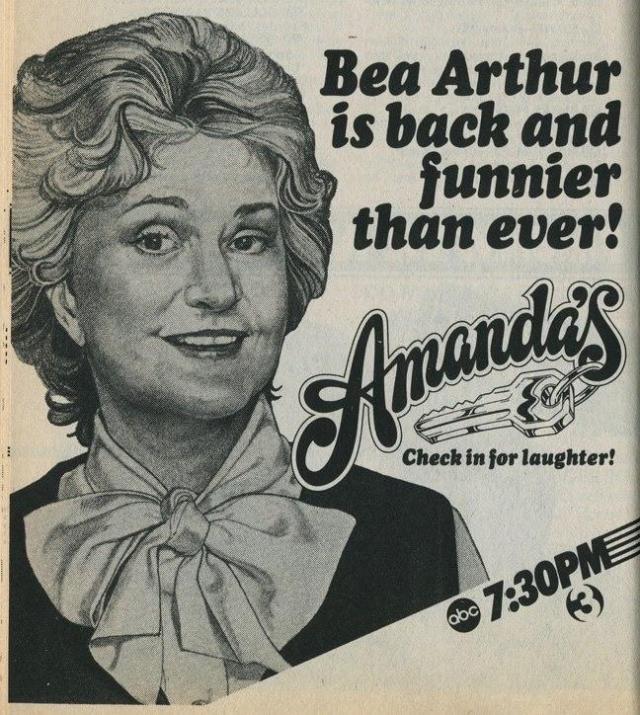 Advertising Campaign Inspiration
Advertising Pics — 1983 TV Guide ad for Bea Arthur's 'Amanda's' tv…
Advertisement
1983 TV Guide ad for Bea Arthur's 'Amanda's' tv series (an American version of the British show Fawlty Towers). The show was short lived with the first episode airing on Feb 10, 1983 and the last episode airing on May 26, 1983.
Source: https://reddit.com/r/vintageads/comments/exj55h/1983_tv_guide_ad_for_bea_arthurs_amandas_tv/
Don't forget to share the inspiration !